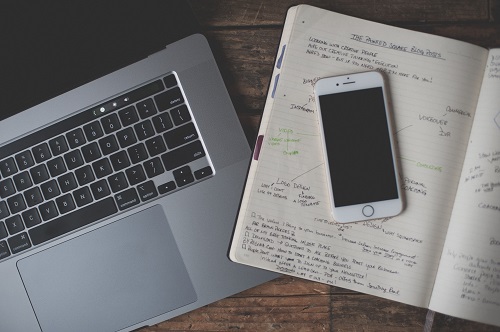 Dr. Sonia Perez is pleased to announce that online Telehealth consultations are now available as an added service for both new and ongoing clients.
Telehealth Australia provides you with a convenient way to connect with your healthcare provider in a virtual setting (further information is provided below).
If you would like to book a phone or online consultation with Sonia, please choose between the following two options…
1. Initial Consultation – Telehealth
If this will be your first consultation and you would like to book a phone or online consultation, please schedule an appointment HERE:
NOTE: An online consultation via Zoom will automatically be generated and we can connect via phone or online (with or without video).
2. Follow-up Consultation – Telehealth
If would like to book a follow-up consultation phone or online consultation with me please schedule an appointment HERE:
NOTE: An online consultation via Zoom will be automatically generated and we can connect via phone or online (with or without video).
---
To answer some of the questions you may have, a more detailed explanation of what Telehealth is and what you can expect during a consultation is provided below…
What is Telehealth?
​The Telehealth service is an easy to use, convenient service that provides an exceptional standard of care regardless of your location.
Online telehealth refers to a real time consultation with your therapist via the phone or videoconference (via the internet). This online service provides an ongoing and high-standard of care wherever you are located and is delivered 100% virtually. For those who aren't tech savvy we can arrange a phone consultation.
It is ideal for those who were previously unable to access a therapist because of:
Time constraints
Geographical barriers
Physical limitations
An illness
With the COVID-19 self isolation situation, it is vital that you continue engaging with your therapist to make sure that your immune system is as strong as possible and for ongoing health maintenance. Modifications to your lifestyle, diet and behaviour may be required as a preventative measure.
There are circumstances that may require the client to have an in-person appointment, however, the latest research has shown that online sessions are just as effective in addressing and treating the same needs. With many different tools and diagnostics available to a practitioner, you'll receive the same level of care as in-person sessions.
Your privacy is very important, therefore all consultations will be held in a private setting and you will have the benefit of being in the comfort of your own home. All devices used for the consultations are fully encrypted to protect any information disseminated during the consultation, as well as blocking any suspicious internet activity.
---
What Can You Expect from a Telehealth (Chinese Medicine) Consultation
Here is a run down on what you can expect and how to book and join an online consultation…
During the appointment:
You'll be asked a series of questions related to your health and the ultimate health goal you want to achieve.
You'll be assessed with various diagnostics used in Chinese Medicine and functional medicine.
You'll receive health coaching on diet, lifestyle and mental well-being (if required)
You'll receive a tailored prescription that may include herbs, supplements and food/ nutrition therapy.
You may also be prescribed Qi Gong exercises, self-mobilisation techniques, stretches and other exercises (if required).
Your progress will reviewed and monitored accordingly.
How it works:
Book your initial or follow-up telehealth appointment using the buttons above. Alternatively you can send an email HERE for further assistance.
Choose the appropriate available time and date. Note: Payment will be secured at the time of booking.
You will receive a confirmation email with a link to your appointment.
Intake forms and various instructions on certain diagnostics will be emailed to you shortly after booking the appointment. Please complete these forms and other instructions before your appointment.
Using the link that was provided to you upon booking, log in with your phone, computer or tablet.
When the therapist is ready, you will start live video conferencing. Make sure your camera and audible settings are all working prior to the appointment time.
Following the appointment, information on treatment goals and plans as well as some homework (if required) will be emailed out to you. Herbs and supplements will be posted. Note: herbs and supplements are an additional fee.
If required, you will then be directed to book a follow-up appointment.
For further information on what is included in an online or phone consultation, please feel free to contact me directly HERE
---
About Dr. Sonia Perez
Sonia Perez is a herbalist and acupuncture practitioner practising in-person in Ivanhoe (Melbourne), Victoria, Australia and also via phone and online.
She has also studied Western Herbal Medicine and Detoxification Protocols and has assisted hundreds of patients overcome a wide range of health challenges. These include chronic disease, anxiety, depression, digestive complaints, infertility and fatigue.
In 2018 she obtained her certification as a Qi Gong instructor. Qi Gong movements are prescribed according to the presenting conditions of the patient.
She adopts an integrative, holistic approach that incorporates functional diagnostics (e.g. genomic testing, hair mineral analysis…) and Traditional Chinese Medicine (TCM).
DR. SONIA PEREZ: M.AppSc (Chinese Herbal Medicine); B.HSc (Hons-Acupuncture); G.Dip. (Western Herbal Medicine), Cert. (Qi Gong), Cert. (Detoxification), Cert. (Massage), Cert. (Facial Rejuvenation – UK & Australia), Cert. (Advanced Clinical Internship – China)
If you would like to learn more about Dr. Sonia Perez go HERE
Don't forget, if you would like to schedule a Chinese Medicine diagnosis online – click on the appointment buttons above for further information…
---

---